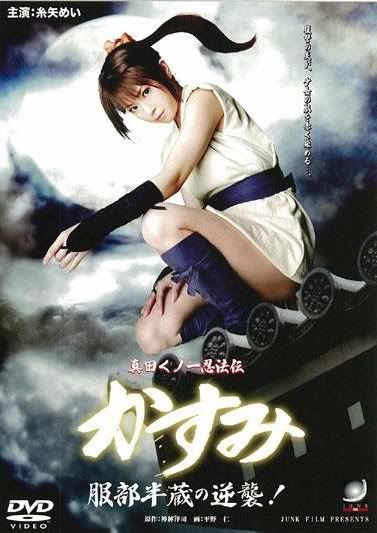 MORE INFO

Password Movies
Extrax With FSJ setup


Extrak With FSJ setup
Year:2008
Directed by:Seiki Watanabe
Genre:Action\ Drama
Runtime:75 min
Video: 699.44 MB - AVI
Country:Japan
Language:Japanese
Subtitles:None
Cast: Mei Itoya
The 5th installment of 'Kasumi', direct-to-video erotic ninja action series based on the manga by Youji Kanbayashi & Jin Hirano. - In this series, Kasumi is assigned to search a man who had recieved a new weapon from the foriengers and she must escort him to Ueda Castle. Although, it won't be that easy because Hanzo already assigned his ninja army to steal the weapon and eliminate the sanada ninjas. Also, Hanzo's apprentices are back and ready to fight and fuck Kasumi again.
Jenis film yang berkaitan :